Muay Thai is a martial art and combat sport that comes from Thailand. People from the rest of the world have found out about Muay Thai from the popular movies and video games and thanks to the increased popularity of Thailand as a travel destination. The first impression of foreigners was that this is a brutal sport that is practiced only by women, but this is just a misconception.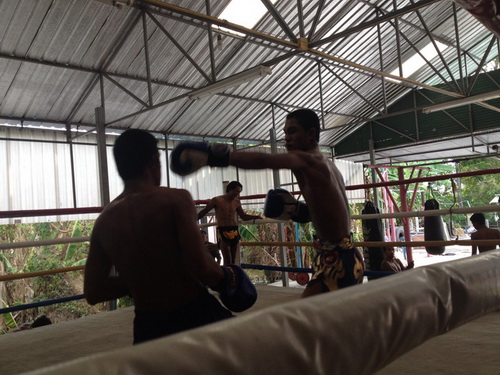 Muay Thai is perfectly suitable for women too and as a matter of fact there many professional female Muay Thai fighters from Thailand and from other countries too. Of course, if you are a woman you don't have to show interest in becoming a pro athlete in order to enjoy these training sessions. The regular training sessions can lead to a fitter body and they can improve the results of women who are looking for a way to lose weight too.
Muay Thai training just like any other combat sport increases muscle mass. But, if you take a closer look at professional Muay Thai fighters their muscles don't look oversized. They have well-toned muscles and bodies and the bodies of female fighters look even more attractive and natural. So, you don't have to worry about growing unattractive muscles even if you decide to join a Muay Thai training camp in Thailand and stay there for a longer period of time.
In case you are wondering if there is any difference between female and male Muay Thai training then you should know that they are almost the same. The only difference is the training styles and that's why it is crucial to join a good training facility with qualified trainers. This is especially true for women because most of them are not very experienced when it comes to physical training.
Although there are many training facilities where you can learn Muay Thai it is highly recommended to travel to Thailand and sign up a Muay Thai camp there. These places are home to many former Muay Thai fighters with appropriate training skills. They can adjust the training classes according to the students and you can expect the most from your training sessions.