In case you were looking for travel packages for Thailand you have probably noticed that there are many offers which include joining a Muay Thai training camp while you are there. Although this may sound a little bit odd for some people the fact is that there are hundreds of people who use this type of package and there are many reasons why they do that.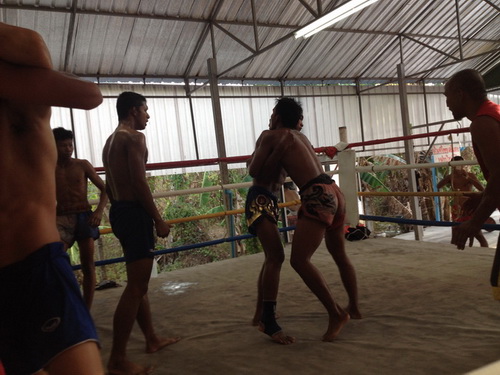 First of all, being on vacation doesn't mean that you should stop with your physical activity. As a matter of fact, traveling to a foreign country can be a great way to establish a fitness routine especially if you go to Thailand. Muay Thai is an excellent sport for those who want to improve their health and discipline. In this way they will continue to be active when they return home too.
Furthermore, Muay Thai training is suitable for children, men and women regardless of their age. So, you can join a training class where all of you can exercise, but you can also find special classes in case you want to improve self-defense or accelerate your loss weight plan. There are people who want to achieve results even faster and they choose individual (one on one) training classes. No matter which option you choose, the trainers will be here to ugide you through this process.
Another reason why people join Muay Thai camps is the fact that some of them are offering special discount packages for those who use their accommodation. There are many camps that have small hostels in their camps and they are incredibly cheap. This doesn't mean that they are uncomfortable because you will get everything you need for a pleasant stay.
Finally, people choose these training camps because most of them are located close to the beaches and other interesting places. This means that the time between and after the classes can be spent in exploration and learning more about Thai culture or simply for relaxation on the sandy beaches.
These are only few reasons why you should plan a trip to Thailand and join a Muay Thai training camp there.