For those looking to improve their health, fitness, and enjoy proper weight loss, the martial art sport of Muay Thai may offer the answer. Like boxing, Muay Thai is a popular sport in Thailand and, thanks to mixed martial arts, now has a worldwide stage. The Muay Thai training camp provides the proper exercise for greater wellness that you can use in your daily workout routine.
For many, Muay Thai may be best associated with boxing, albeit as a martial art type of sport. And while other sports have generated fitness programs which include boxing, Muay Thai is proving to be more accessible to people of all ages.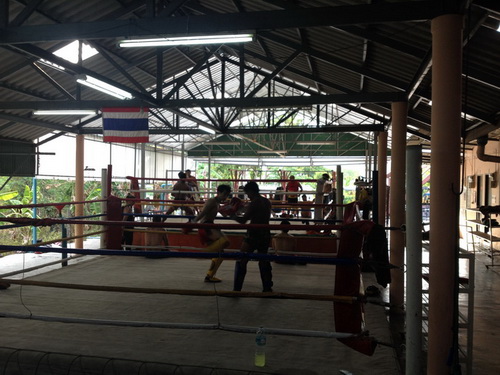 What is Muay Thai?
Muay Thai was first developed back in the 16th century in what is now modern Thailand. It started as a series of self-defense techniques for those without weapons. Over time, the techniques evolved and were practiced until Muay Thai itself became an organized sport around the turn of the 20th century.
At first glance, Muay Thai appears to be like kickboxing. The difference however is the type of techniques used that create an exciting sport. In addition to the hands and feet, the elbows and knees can be used as well. For decades, Muay Thai was one of the most popular sports in Southeast Asia but had little worldwide recognition.
That all changed with the rise of mixed martial arts. That provided a bright light to the sport of Muay Thai which has now gained enormous popularity around the world. And with that popularity sparked interest in the fitness aspects of the sport. When more people started visiting Thailand to learn the secrets of Muay Thai, the training camp was born.
Why Attend the Muay Thai Training Camp?
The Muay Thai training camp was created to teach people of all ages and levels of fitness the techniques of Muay Thai. When properly learned, the techniques build lean muscle mass, reduce unwanted fat, and increase mobility. For those who may be considering a holiday in Thailand, there are good reasons why you should spend part of that time at the training camp.
Effective: The techniques of Muay Thai really work in helping people get into better physical condition. The exercise routines improve the muscles in your body so you can look better, feel better, and burn away the unwanted fat.
Motivating: Unlike many fitness routines that quickly become boring, the techniques of Muay Thai help motivate you each day. By making it a part of your daily workout routine, you will feel better and start to lose unwanted pounds when combined with the proper diet.
Short: The training camp itself is designed to be short, so even if you spend just a weekend in Thailand, you can learn what you need to get in better shape.
The Muay Thai training camp in Thailand can help you achieve better health, fitness, and proper weight loss. With short, to the point sessions that create an exercise routine, you can take what you have learned home for your own daily workout. This martial art sport that was best known for boxing has created a home fitness and wellness program that benefits you.  Muay Thai is a health business with internet marketing. How the Sport Translates to Better Health is a good information of Muay Thai by suwitgym.net .