Combat fighting has several types, but when choosing the best in the class combat fighting sports, Muay Thai stands above all the training programs.
A program is designed to teach the participants different techniques to defeat the opponent. Martial art is the core of the Muay Thai training program. Ancient old practices were used to shape the ordinary person into an undefeatable worrier.
Taking part in Martial art gives you access to a unique world where your health, fitness, and ability to fight are enhanced daily.
As you go through the program, the master of Muay Thai will teach you how to use your entire body and take advantage of it in the close combat fight.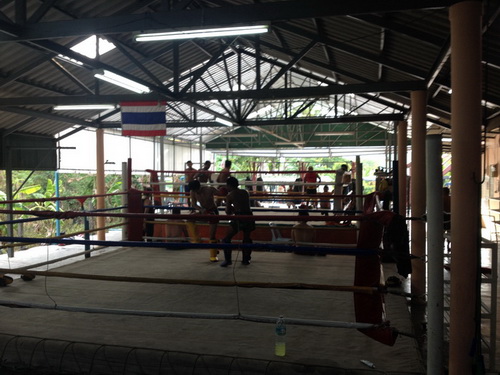 Fitness
Taking part in martial art training gives you access to a fitness program that deliver excellent returns to participants. It is a perfect solution to get in shape and enjoy sustainable growth in terms of physical and mental development. Overall fitness is grown, which lead to various kinds of outcome.
Weight loss
Many participants who join the Muay Thai training are primarily looking for a Weight loss program. Muay Thai weight loss program significantly impacts your body weight.
Within a few weeks of training, your agility will improve. Food served in the training camp has a high amount of nutritional value. You will have complete control of your body weight after you start training.
Kickboxing
Training also involves the learning of kickboxing through practice. Masters will teach you how to use your physical strength to defeat the opponent using different kickboxing techniques.
Sports
Muay Thai is played as a sport; thus, you will never feel that you are going through fitness training. It will be entertaining to get the activity in the camp. With martial art training, there will be relaxing sessions where you will learn the swimming.
Rejunavating activities are part of the training, so you never feel the training is exhausting. You will enjoy the practice as sports and give your best to get the teaching from experts.
Food
The food served in the training camp is critical in improving your health. A special diet plant is introduced to each participant, and various ingredients are used to enhance the taste of the food. Martial art training program is intense; thus, you should be prepared in all aspects of life.
The food you eat decides how much energy your body will produce during the training. Thus, the Muay Thai training program gives you access to nutrition-rich food consisting of high amounts of protein and various minerals that deliver the highest outcome.
Conclusion
Muay Thai program focuses on fitness as well as overall health development. Taking part in the Muay Thai practice will put you in a position where you will have complete control over your growth.
Weight loss is one practice that delivers the best outcome; thus, the Muay Thai training program gives you access to excellent results when your body gets into shape. Join the Muay Thai program today to improve your outcome and find the best solution to live a better life. Muay Thai is a good health and holiday business.